For Writers
11/11/2020 Make Time to Write: 10 Tips for Daily Writing COURTNEY CARPENTER for Writer's Digest MAY 7, 2012
Writing takes commitment, self-discipline, and desire. Don't let other distractions get in the way of your writing goals–set aside time every day to write. When you are tempted to make up an excuse as to why you can't write today, stop yourself. Only you can write the rest of that chapter you're working on or meet your deadline. Remind yourself why you are passionate about writing. Plus, look to these 10 tips for writing motivation from Writer with a Day Job by Aine Greaney.
10 Tips For Daily Writing
Make a date with yourself. Yes, I know your schedule is jam-packed. But you deserve a writing rendezvous with yourself. We owe ourselves some creative, meaningful time in our lives. So make a date and keep it. Oh, and show up on time.
Right brain. Right time.Is there a time of day when you're naturally more whimsical, more in tune with your inner or imaginative self? First thing in the morning? Last thing at night? Right after your morning yoga? Immediately after your lunchtime jog? Sitting at your son's hockey practice? If there's a time when you believe that writing will come more easily, make this your daily writing time.
A clean, well-lit place: It doesn't have to be a custom-designed artist studio with an ocean view. But your daily writing spot needs to make you feel comfortable and happy, and it needs to match your personality. Even if it's just a table in the corner of your shared bedroom, this spot should make you feel free to be yourself. It should fit the creative you. At a minimum, make sure that your writing spot is free of any negative associations or memories.
Tell your family or friends.You may want to be a mystery writer, but you don't have to a mysterious writer. Because it's a new surprising side of you, because it's a new personal that your family may not have encountered before, you may be shy about saying to your family, "I've started writing." Quite simply, it may make you feel vulnerable. Or you may feel that it sets some kind of expectation for blockbusters or huge advances, or that you'll start to walk around talking to yourself. Or you may fear that your friends and family will see this as time away from them or a set of shirked household duties. Actually it will. Beginning a writing life means sacrificing or cutting back on other things, including your social life. But share your writing dream with your family, friends, or roommates. A real friend will support you. A fake friend will laugh, tease, condescend, or try to discourage you. Or worse, these friends or family will make it all about them ("but what about our Thursday night movie?"). Believe me, every writer needs a cheerleader or two or three. Also, rearranging your schedule to find some writing time will require the support and cooperation of the other people in your household.
Same time. Same place. Set up a place where the writing is going to happen. By going to that same spot with the same view and smells and general feel, you give yourself some sensual and spatial prompts to start writing. Yes, we're Pavlovian creatures, and this is especially true in writing. "Oh right," you think, as you sit in that plastic seat inside your usual window at McDonald's. "I'm here. So it must be time to write."
Switch off all electronic communication. Take this as fact: e-mail, iPhones, Blackberries, text messaging, and any other electronic-messaging system are the enemies of writing. First, all that time spent reading and responding to messages eats into yours precious writing time. And second, those bleeps and pings and newsy e-mails distract you into completely different mental space—a place far away from your writing mind. However hard it is, even if you are chained to your work or personal electronic device, switch it off. All those messages will be there when your writing time is over and complete.
Write naked:Say a prayer to the writing gods. Develop a prewriting ritual that works for you—even if it means wearing a Stetson hat or writing naked (not in McDonald's, please!).
Set a daily quota or word count. As you look at that calendar or day planner, you may automatically allot a time to writing—a half hour or fifteen minutes or an hour. This works in terms of finding and assigning a regular writing time. But when I'm starting a new project or a first draft, this never works for me. Quite simply, it's just too easy to say, "I spent a half hour at my writing desk today." But that half hour doesn't count if half of it was spent checking the online headlines or just gazing at the computer screen. Make your writing slot work. Set a word quota.
Praise! Alleluia!Keep a little calendar about your desk or, at the end of your writing session, open up your online calendar or online to-do lists to record today's completed word count. It will serve as a time sheet—and a rewards system to praise yourself for your excellent discipline.
Allow yourself to write badly: At least for the early drafts, you need to just write. If you stop to judge, edit, delete, and rewrite, you will be spending all your time playing reader or critic, not writer. Trust me, you and your work will have enough critics later when you finish your final draft and put it out there for public consumption. But for now, for these early drafts, be gentle with yourself. Love your writing. And above all, trust where it's going.
As writers, we are horribly, horribly hard on ourselves. We stop too often to censure, edit, and worry what the readers, the publishers, or the critics might think. Love yourself. Give yourself a break. Keep writing.
06/30/2018 The Summer Plunge (into your writing)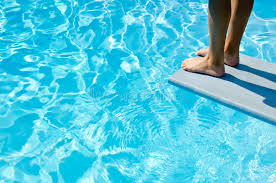 I don't know why I look forward to summer writing so much, but I do! Around mid-May, I start lining up my targets– that pesky manuscript that is fraught with holes, weak characters and an ending with no pizzazz, yet has a theme that I love. And those new story ideas that have been patiently waiting their turn, anxious to jump onto paper and say "Look what I can do!" (think Stuart from MadTV).
In June, we take a week's golf vacation to the mountains of Maine, and in July, we rent a cottage on Great Pond in the Belgrade Lakes area. Each night I happily set my alarm for 6AM (or earlier), pre-load the coffee maker and layout my clothes so I can just hop into them. And mini powdered donuts are the breakfast of this writing champion!
For years, I claimed Belgrade Lakes was magical in its ability to conjure up a solid first draft that I loved before we left for home. Then last year, as we were poking around the local historical society, I learned that E.B. White had a cottage on Great Pond where he wrote many of his lovely stories. Coincidence? I think not!
We all need to find those special times and places that rev-up our creativity and productivity– places away from the daily routine of work, laundry, and shuttling kids. Our writing life is important, too. We deserve the quality time and space to work magic on our manuscripts.
My suggestions for making the most of your planned writing time no matter where it is:
Plan and prioritize what you will work on ahead of time;
Choose projects that require the luxury of uninterrupted time when you can really focus;
Stick to a schedule in order to maximize your time;
Bring multiple projects in case you get stuck on one, you can shift to another;
Minimize distractions- set aside phones, emails, social media until your planned break.
Have convenient, nutritious snacks and meals close at hand to avoid having to go out to get them or having to cook them.
This year's stowaways in my vacation writing tote will be a tree, a pumpkin, an owl, a character named Rosie, a few forest creatures, and maybe a stray dog. What will you bring to YOUR summer writing plunge?
03/28/2018 Through the beloved character Ferdinand the Bull, author and writing consultant, Kerrie Flanagan, teaches us to "channel our inner Ferdinand" during our journey down the publishing path. Though The Story of Ferdinand is over 80 years old, it continues to be a fan favorite. Now that's proof of a well-written story.
http://www.writersdigest.com/writing-articles/by-writing-genre/young-adult-childrens/lessons-for-writers-the-story-of-ferdinand-the-bull
For Librarians/Educators/Parents
11/11/2020     Helping Young Children Develop Strong Writing Skills
Note: This article was adapted from two articles written by the U.S. Department of Education and was compiled by Colorín Colorado.
Writing is an important part of our daily lives. It is, however, a difficult skill to learn and master. By getting a head start with some simple activities, you can help your child begin to develop her writing skills at an early age. By doing so you will be contributing to her future success as a student and as an adult while teaching her how to express herself.
In this article, we provide some reasons that writing is an important skill for people of all ages, as well as a list of suggestions that will help your child become a stronger writer.
Why is writing important?
Writing is practical.
Every day, we need to write in order to complete our tasks, whether we are filling out a form at the doctor's office or writing an important letter. These tasks require us to write clearly, and organize information effectively.
Writing is an important element of a student's education.
Whether students are writing by hand or on the computer, many assignments and exams require students to write short answers or longer essays as a way of assessing what they have learned. As students get older, they will be expected to show more sophisticated writing skills, and to complete more sophisticated tasks through their writing. In addition, many colleges and universities require students to write essays as part of their admissions application.
Writing can be an important element of an employee's job.
Employees in many kinds of jobs are required to write on a daily basis. Perhaps they are taking phone messages and doing administrative work, or writing research reports and newspaper articles. Whatever the task, their ability to do their job well may depend on their ability to write. Many job applicants also must submit a resumé and a letter of application when applying to a new job.
Writing is an important form of communication.
Writing letters and emails is a common way of keeping in touch with our friends, relatives, and professional colleagues. Writing is frequently the final stage in communication when we want to leave no room for doubt, which is why we write and sign contracts, leases, and treaties when we make important decisions.
Writing can be an important outlet.
Many people find writing to be therapeutic, and a helpful way to express feelings that cannot be expressed so easily by speaking.
What Can You Do?
It's important to remember that writing can be as difficult a subject to teach and assess as it is to learn. Many students have trouble writing with clarity, coherence, and organization, and this can discourage them from writing if they feel frustrated.
That's where parent involvement can make a big difference. Encouraging your child to develop strong writing skills at a young age, and to become a better writer as she gets older, can have a lifelong positive impact on her writing, and may make writing an easier and more enjoyable process for her
To get you started, the Department of Education offers a number of ideas of things you can do help your child become a stronger writer. While many of these ideas apply to younger children, they can be adapted for older children as well. To learn more about ways to support your children if they continue to struggle with writing in middle and high school, read Tips for Parents of Struggling Adolescent Writers.
Ideas for Parents: How to Help Your Child Become a Stronger Writer
What You Need
Pencils, crayons, or markers
Yarn or ribbon
Writing paper or notebook
Cardboard or heavy paper
Construction paper
Safety scissors
Before getting started
Provide a place
It's important for your child to have a good place to write, such as a desk or table with a smooth, flat surface. It's also crucial to have good lighting.
Provide the materials
Provide plenty of paper (lined and unlined) and things to write with, including pencils, pens, and crayons.
Brainstorm
Talk with your child as much as possible about her ideas and impressions, and encourage her to describe people and events to you.
Activities for young children
Encourage the child to draw and to discuss her drawings
Ask your child questions about her drawings such as:
"What is the boy doing?"
"Does the house look like ours?"
"Can you tell a story about this picture?"
Show an interest in, and ask questions about, the things your child says, draws, and may try to write.
Ask your child to tell you simple stories as you write them down
Copy the story as your child tells it, without making changes. Ask her to clarify anything you don't understand.
Encourage your child to write her name
Practice writing her name with her, and point out the letters in her name when you see them in other places (on signs, in stores, etc.). She may start by only writing the first few letters of her name, but soon the rest will follow.
Use games
There are numerous games and puzzles that help children with spelling while increasing their vocabulary. Some of these may include crossword puzzles, word games, anagrams, and cryptograms designed especially for children. Flash cards are fun to use too, and they're easy to make at home.
Turn your child's writing into books
Paste her drawings and writings on pieces of construction paper. For each book, make a cover out of heavier paper or cardboard, and add special art, a title, and her name as author. Punch holes in the pages and cover, and bind the book together with yarn or ribbon.
Day-to-Day Activities
Make sure your child sees you writing
She will learn about writing by watching you write. Talk with her about your writing so that she begins to understand why writing is important and the many ways it can be used.
Encourage your child to write, even if she's scribbling
Give your child opportunities to practice writing by helping her sign birthday cards, write stories, and make lists.
As your child gets older, write together
Have your child help you with the writing you do, including writing letters, shopping lists, and messages.
Suggest note-taking
Encourage your child to take notes on trips or outings, and to describe what she saw. This could include a description of nature walks, a boat ride, a car trip, or other events that lend themselves to note-taking.
Encourage copying
If your child likes a particular song, suggest that she learn the words by writing them down. Also encourage copying favorite poems or quotations from books and plays.
Encourage your child to read her stories out loud
As your child gets older, ask her to share her stories with you. Listen carefully without interrupting, and give her positive feedback about her ideas and her writing!
Hang a family message board in the kitchen
Offer to write notes there for your child. Be sure that she finds notes left there for her.
Help your child write letters and emails to relatives and friends
These may include thank you notes or just a special note to say hello. Be sure to send your child a letter or card once in awhile too so that she is reminded of how special it is to get a letter in the mail. Consider finding a pen pal for your child.
Encourage keeping a journal
This is excellent writing practice as well as a good outlet for venting feelings. Encourage your child to write about things that happen at home and school, about people she likes or dislikes and why, and about things she wants to remember and do. If she wants to share the journal with you, read the entries and discuss them together.
Things to remember
Allow time
Help your child spend time thinking about a writing project or exercise. Good writers often spend a lot of time thinking, preparing, and researching before starting to write. Your child may dawdle, sharpen a pencil, get papers ready, or look up the spelling of a word. Be patient — this may all be part of her preparation.
Respond to your child's writing
Respond to the ideas your child expresses verbally or in writing. Make it clear that you are interested in what the writing conveys, which means focusing on "what" the child has written rather than "how" it was written. It's usually wise to ignore minor errors, particularly at the stage when your child is just getting ideas together.
Praise your child's writing
Take a positive approach and find good things to say about your child's writing. Is it accurate? Descriptive? Original? Creative? Thoughtful? Interesting?
Avoid writing for your child
Don't write a paper for your child that will be turned in as her work, and don't rewrite your child's work. Meeting a writing deadline, taking responsibility for the finished product, and feeling ownership of it are also important parts of the writing process.
Help your child with her writing as she gets older
Ask your child questions that will help her clarify the details of her stories and assignments as they get longer, and help her organize her thoughts. Talk about the objective of what she is writing.
Provide your child with spelling help when she's ready for it
When your child is just learning how to read and write, she may try different ways to write and spell. Our job is to encourage our children's writing so they will enjoy putting their thoughts and ideas on paper. At first, your child may begin to write words the way that she hears them. For example, she might write "haf" instead of "have", "frn" instead of "friend", and "Frd" instead of "Fred." This actually is a positive step in developing her phonemic awareness. Keep practicing with her, and model the correct spelling of words when you write. As your child gets older and begins to ask more questions about letters and spelling, provide her with the help she needs.
Practice, practice, practice
Writing well takes lots of practice, so make sure your child doesn't get discouraged too easily. It's not easy! Give her plenty of opportunities to practice so that she has the opportunity to improve.
Read together
Reading and writing support each other. The more your child does of each, the better she will be at both. Reading can also stimulate your child to write about her own family or school life. If your child has a particular favorite story or author, ask her why she thinks that story or that person's writing is special.
As you read and write more with your child, you will be building an important foundation, and taking steps that will help your child to become a better reader, writer, and student. Your efforts now will make a difference — and it may be just the difference that your child needs to succeed!
References
U.S. Department of Education. Office of Educational Research and Improvement, Archived Information. "Help Your Child Learn to Write Well." http://www.ed.gov/pubs/parents/Writing/index.html.
U.S. Department of Education. Parent Section: Helping Your Child Become a Reader. "Write On!" http://www.ed.gov/parents/academic/help/reader/part5.html#write.
For more information: https://www.colorincolorado.org/article/helping-young-children-develop-strong-writing-skills
04/10/2018  Celebrating National Library Week April 8th-14th.  Introducing the friendly and professional staff of the best library ever… Scarborough (Maine) Public Library.  And I'm not just saying that because I have my own pick up shelf behind the counter.  Thank you for your assistance and smiling faces.