For Writers
06/30/2018           The Summer Plunge (into your writing)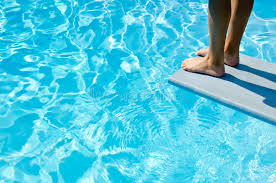 I don't know why I look forward to summer writing so much, but I do! Around mid-May, I start lining up my targets– that pesky manuscript that is fraught with holes, weak characters and an ending with no pizzazz, yet has a theme that I love.  And those new story ideas that have been patiently waiting their turn, anxious to jump onto paper and say "Look what I can do!" (think Stuart from MadTV).
In June, we take a week's golf vacation to the mountains of Maine, and in July, we rent a cottage on Great Pond in the Belgrade Lakes area.  Each night I happily set my alarm for 6AM (or earlier), pre-load the coffee maker and layout my clothes so I can just hop into them.  And mini powdered donuts are the breakfast of this writing champion! 
For years, I claimed Belgrade Lakes was magical in its ability to conjure up a solid first draft that I loved before we left for home.  Then last year, as we were poking around the local historical society, I learned that E.B. White had a cottage on Great Pond where he wrote many of his lovely stories.  Coincidence?  I think not!
We all need to find those special times and places that rev-up our creativity and productivity– places away from the daily routine of work, laundry, and shuttling kids.  Our writing life is important, too.  We deserve the quality time and space to work magic on our manuscripts.
My suggestions for making the most of your planned writing time no matter where it is:
Plan and prioritize what you will work on ahead of time;
Choose projects that require the luxury of uninterrupted time when you can really focus;
Stick to a schedule in order to maximize your time;
Bring multiple projects in case you get stuck on one, you can shift to another;
Minimize distractions- set aside phones, emails, social media until your planned break.
Have convenient, nutritious snacks and meals close at hand to avoid having to go out to get them or having to cook them.
This year's stowaways in my vacation writing tote will be a tree, a pumpkin, an owl, a character named Rosie, a few forest creatures, and maybe a stray dog. What will you bring to YOUR summer writing plunge?
03/28/2018   Through the beloved character Ferdinand the Bull, author and writing consultant, Kerrie Flanagan, teaches us to "channel our inner Ferdinand" during our journey down the publishing path.  Though The Story of Ferdinand is over 80 years old, it continues to be a fan favorite.  Now that's proof of a well-written story.
For Librarians/Educators
04/10/2018  Celebrating National Library Week April 8th-14th.  Introducing the friendly and professional staff of the best library ever… Scarborough (Maine) Public Library.  And I'm not just saying that because I have my own pick up shelf behind the counter.  Thank you for your assistance and smiling faces.